Welcome to Luxury Holidays
We are a passionate, family-run tour operator offering the best deals on the market for holidays to Dubai, Indian Ocean, Caribbean & more. Based in Croydon, London and with over 15 years' experience in the industry, we service the UK to find the best holidays for you at the friendliest prices. We pride ourselves on our dedicated team of travel experts so get in touch today and chat with one of us and find your next adventure!
Luxury Holidays
Luxury Holidays offers a personal service to tailor make the perfect holiday or trip you desire. Whatever your needs our experts will find the best deal for you, making your trip hassle-free. Open 7 days a week 9am - 9pm, you can be rest assured your holiday is safe in our hands.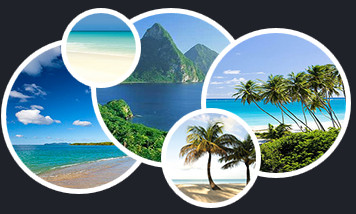 Top Luxury Holiday Offers
Popular Luxury Destinations
Looking for inspiration?
Multi Centre Holidays is the perfect way to explore, relax and have fun in multiple destinations all at one package price. Here at Luxury Holidays you can choose as many destinations as you like and one of our experts will find the best deals and sum it up in one tailor-made package.

Our specialists have over 30 years of experience arranging weddings abroad and have first-hand knowledge of all our destinations. Choose from a stunning beach, decorated gazebo overlooking the ocean or beautiful tropical gardens.

With us you can choose from a wide variety of all-inclusive holidays to some of the best resorts in the world. We are experts in finding the best holiday deals in all the top destinations.
A few of our partners
Listed below is a few of our partners we work with to ensure your holiday is perfect